How did Fall just creep into my calendar this year? I feel like it was just yesterday that I was checking out of the New York Fashion Week Fall 2015 collection and beauty/nail trends. Although some of the fashion trends may be a bit harder to get a hold of at least we know we can get our hands on some nail polish colors. Here are the some of the colors that manicurists were painting on the lovely models backstage.
Photo Courtesy of Essie
You know you can't go wrong with a nice jewel shade for Fall and this one is Aruba Blue by Essie.  Two coats of this frosty sapphire shade and you are half to way to be fashion week chic. If you are a little more on the conservative side then these next two is just for you.
   Sally Hansen Greige    
Photos both from Sally Hansen
Just the right amount of gray and perfectly versatile whether you are going to work or any event really. Moving right along to the next tried but true Fall color always.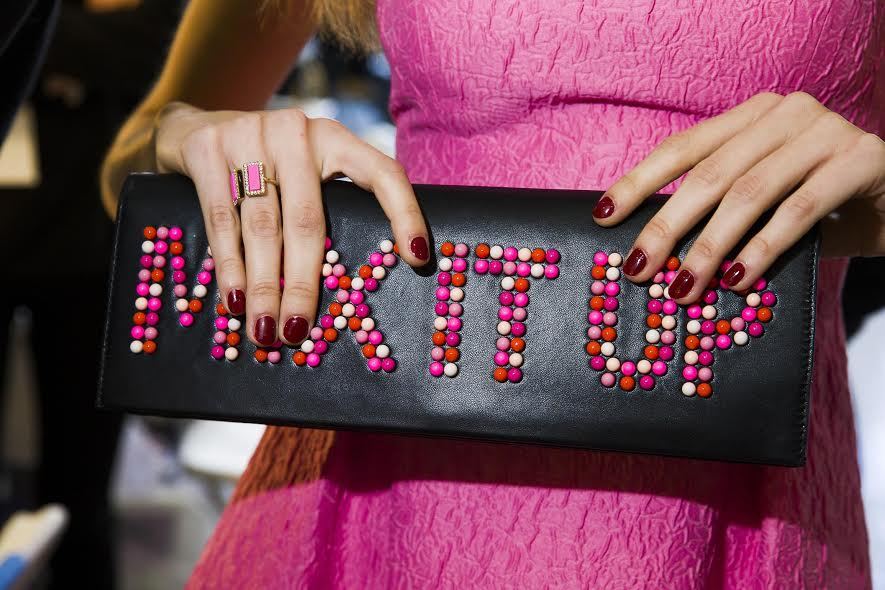 Photo Courtesy of  Huffington Post
There are so many reds for nails whether it be plum red, vamp red, blood red, or merlot red they all work for Fall. Fall 2015 is no exception so for a plum red you can try Deborah Lippmann's Miss Independent or Essie's Berry Naughty. If you are looking for a vamp red then the tried and true Essie Wicked is just for you. If you are looking for a blood red or merlot red then Revlon Vixen is right up your alley. Lastly are the metals that we love for Fall and mostly the gold or the bronze.
Photo Courtesy of  Essie
The copper penny color or gold in general has always been a favorite for Autumn. Some favorites in this color category are; Essie Leggy Legend, Essie Good as Gold, China Glaze In Awe of Amber, and Julep Penny. I have yet to find a bronze that I am in love with so if you have a holy grail bronze please feel free to share the wealth.
0