So this week's 'Best Blog Posts This Week' article is all about food since I have been a little obsessed lately. I am trying to find great healthy recipes that can fill up my men (husband and two boys :)) and still stay light enough for myself. Who knew this was such a daunting task? I found a few places that like to go to regularly to find great recipes and they just so happened to have what I was looking for. Although I am not going to lie it took awhile to research and put together what I think will be our meal plan for a couple of weeks at least. Now we have a solid meal plan that every kid and adult will enjoy. I think I will keep these in rotation until I can find the next batch of great recipes.
5 Overnight Oats Recipes That Will Make Your Mornings Suck Less
Hectic mornings can be tough so whatever you can do to prep the night before is key to a successful send off. I had heard of overnight oats but never actually tried them. PureWow has some great options here for rolled oats with variations on fruit, nuts and tons of flavor. My kids have a different flavor everyday which makes these so much less boring.
A Back-To-School Eat Well, Spend Less: ABC Ideas For Your Lunchbox
I found a great resource for back to school lunches since we all struggle with that daily. The lunch pictured looks like something I would eat but I am sure there some adventurous kids out there as well. Nonetheless there are many other options on this Mom of four's blog called Food For My Family. I know I have found some great recipes and the whole family enjoys them.
17 Healthy Recipes That Your Kids Will Actually Want to Eat 
You will not be disappointed when you see the list of food options in Popsugar's article. We tried this Baked Honey Mustard Chicken and it was not only super easy but delicious. I also love that they agree with having breakfast as dinner which has become a regular rotation in our house. The best way to start having healthy dinners is to start with one change. We started by making sure that a vegetable was included with every meal. Then you can gradually switch from using butter to olive oil or from frying to baking. All it takes is baby steps to get to where you want to be. Before you know it you have a healthy family with great eating habits!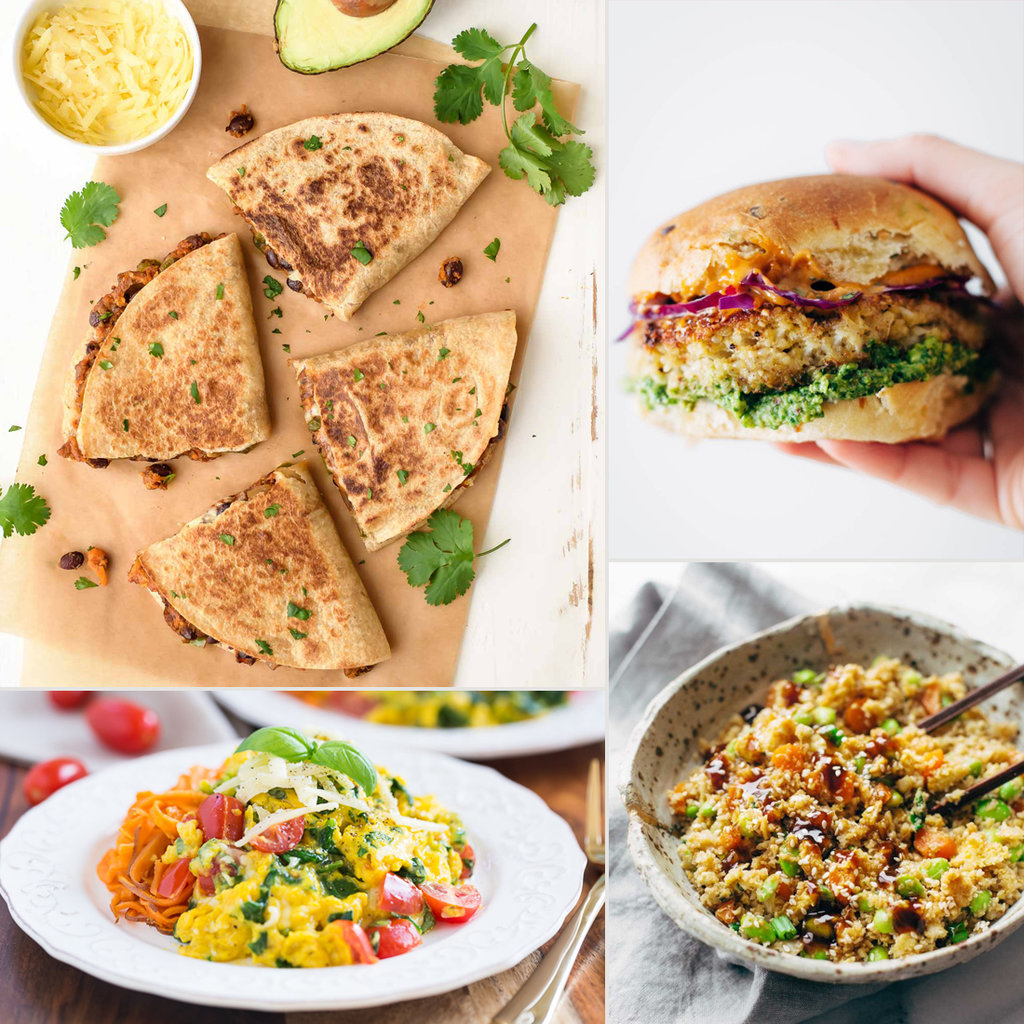 0